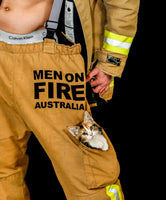 Hens Party Sydney | Hens Party Ideas
When it comes to which hens' parties Sydney gals (and guys!) choose when they're celebrating their soon-to-be-nuptials, is it any wonder why Sydney's #1 Hens Party Company is Men on Fire!?
We specialise in the hens party for the bride that doesn't want a stripper, instead surprising her with Life Drawing or a Mobile Cocktail Class! We have your Sydney hens party ideas well and truly covered.

Our handsome crew have thousands of happy customers singing their praises for a reason. Entertaining and always sizzling hot, our team of hunky Firemen live to make your hens party a night to remember for all the right reasons.
If you're a maid of honour, a bridesmaid, or just a friend helping make a bride's last night as a single woman a night she'll NEVER forget. You'll treasure the memories you make for the rest of your life.
As seen on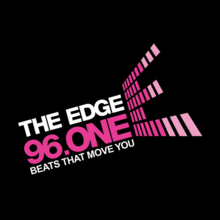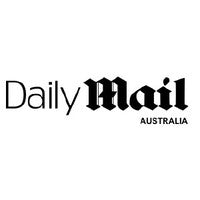 20,000+ Happy Customers!
Whether you want a topless waiter in full fireman attire, a more relaxed vibe with a fully clothed professional cocktail mixologist or even a party bus and boat cruise, we can give you and your best friends the time of their life—without the worries that your party will take a left turn into sleaze.
Our Firemen are there to entertain brides-to-be and their friends, not to become the centre of attention. If you're stumped for hens party ideas, we have plenty of games, themes, and refreshment ideas that will make your night spectacular. Just ask our experienced planners for ideas for a night filled with fun, without a worry the whole night.
We don't just do Sydney hens nights that your guests recommend to all their friends, we offer packages for all bride's to give you a hens party your friends will rave about for years to come. 
Born From Disaster, Our Firemen Come To Your Rescue
As one of the only few female owned and run hens party companies, we had seen one too many awkward situations erupt at hens parties herself. And that's one of the reasons why Men on Fire was created to offer the women of Sydney (and Australia) a classy - brand of male entertainment for Sydney hens parties. 
Hens Party Sydney Fireman Paraphernalia And Add-Ons
No hens party is complete without the decorations and a few risqué accessories. Our Men on Fire crew have prepared a large list of hens party extras—from sashes for the wedding party to naughty game pieces and shot glasses with a huge surprise at the bottom of the glass. From bride tiaras to inflatable…you guessed it…we have all the stuff you need to make your party a howl. You can even add extra guests to your party with just the touch of a button or two—all online on the 'Shop' section of our website. And, don't forget to grab both of our popular free guides—our downloadable Hens Party Planning Guide and  Hens Party Games. Stock up on fun and watch all the merriment unfold!
Our Customers Recommend The Hens Party Professionals
From life drawing sessions to lending a hand with the BBQ, our team of Firemen show up with your entertainment foremost on their minds. From topless waiters to serve you to leading you in games that will make your hens party Sydney guests howl with laughter and beg for more, our Firemen know how to give you a great time. Professional in every way, our Firemen earn praise from our hens party customers all over Sydney, NSW, and the world. But don't take our word for it. Read what our Men on Fire customers say!
Set Your Sydney Hen's Party On Fire With The Men On Fire Crew
The Firemen are the go-to guys to party with on your hens night. With thousands of happy customers Australia-wide, you are in safe hands when these guys knock on your door! Our guys can come to your door in a costume of your choice—from our traditional Fireman costume to a policeman—to anything in between. Our male strippers are NSW's first responders of choice when it comes to giving your bride-to-be the time of her life. Just check out our hens party gallery to see all the fun you'll miss if you don't call a Fireman!
Book Your Sydney Hens Party Today
You don't want your bestie to have anything less than the best on her special night. For professional male entertainment that never crosses the line into sleaze, hire one of our Men on Fire crew. Our Firemen come knocking at your door and fire up your hens party with ice breakers to help everyone loosen up—and then heat it up with fun games and his signature life drawing or crazy cocktails.